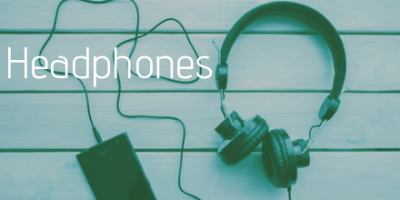 Headphones, especially noise-cancelling headphones, may help you sleep better since you can listen to some peaceful music or relaxing sounds. Furthermore, with noise-canceling headphones, you can block any annoying sounds so that you can sleep much better.
Here are examples of noise-canceling headphones:
Bluetooth Headset Wireless Noise Cancelling Earphone
This headset is cheap and full of great features! It's very flexible, and the battery is long lasting (even 18 hours!), so you can use it very well overnight and even the next day.
Sony MDR-NC200D Noise-Cancelling Headphones
Sony Headphones are also very cheap and functional, with excellent sound quality and long battery life!
Noise Cancelling Wired Sleep Headband Headphones Eye Mask
If you are looking for a solution for both; block sounds and block lights, this may be the right solution.
This headband can be placed over your eyes and ears. You can listen to music or relaxing sounds with it!